Trim Your Wick
Before lighting, trim the wick to 1/4" using wick trimmers, nail clippers, or pinching off the burnt wood with your fingers. This will increase the life of your candle, help with any relighting issues, reduce smoke stains, and provide a clean, safe burn. Wick trimming also keeps you in control of your flame and we all know that you like to be in control.
Let it burn baby!
It's important to allow the wax to melt to the edges of your container when burning your candle to prevent tunneling. This is especially important on the first burn! Wax has muscle memory, so cutting the process short will risk ruining your beautiful candle and we don't want that. Plan accordingly- don't light your candle if you have to head out of the house in an hour.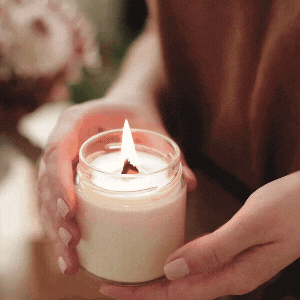 They can't stand be alone
You don't like to be alone so why should your candle?
Never leave a candle unattended while it's burning.
And while your at it, keep your candle away from children & pets.
They don't jive well.
Safety first
Keep your candle away from drafts and flammable objects and place on a level, fire-resistant surface. Why not add a pretty coaster underneath just to be extra safe? Let that cutie cool down before you decide to move it.
Know when to call it quits
We get it, breaking up is hard to do. But unlike that no-good-for-you high school boyfriend, you can enjoy your candle again and again. So please, don't burn for more than 4 hours at a time to prolong this beautiful relationship and prevent too much heat building up between you two. They say all good things have to come to an end and in this case, that means when 1/4" of your candle wax remains. But hey, it's a candle. You can ALWAYS just reorder!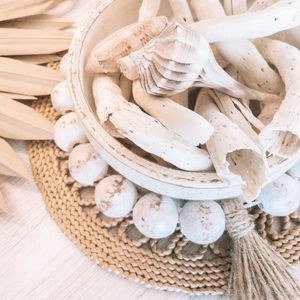 Reuse and Repurpose
Our coconut soy wax is so easy to clean out of its container-don't toss it out! Place the finished candle into the freezer for a few hours and pop out the remaining wax. Then wipe the inside clean of any remaining wax residue with a paper towel and clean with soap & water. For more ideas on how to reuse and repurpose your container, visit here.